Last week I turned 29. What?!

On one hand I still feel super young, so much life ahead of me (hopefully) and I mean I haven't even got to the good part yet (I've heard 30's are the good part..) but on the other hand, it's crazy to think about how much life I've already lived. And all the amazing people I know or have known. It's pretty humbling to think about actually. And while most people either love or hate their birthdays, these day's I'd say I'm somewhere in the middle.
This year I decided that the only thing I really wanted was a bigger veggie garden and some bee friendly perennials.
If you would have asked me this winter, I would have shown you elaborate (and ever changing) garden designs for my front yard and boulevard but it turns out my garden had other plans for me (like they often do).

Instead of the front yard farm I had my heart on, I embraced a much sunnier, cozier (and neighbor friendly) spot in the backyard... though next year may be a different story ;)
First thing on my list was to build a fence. We have all kinds of cute critters running around our urban lot, some more welcome than others. So in order to give my plants a chance, they needed some protection. This is where dad comes in.
here was fence building:
Once the fence was complete, we stacked the panels up and brought them to my garage where they awaited installation.
Next step was for me to dig out my 3 existing raised bed boxes, spread the dirt around evenly and haul those suckers away! That only took 2 days... (see previous post for 'everything takes longer than you expect') and then we were ready to start grading the soil (a fancy way to say flattening the dirt out so you don't have water/drainage problems in your garden).

Once that was done, my amazing husband hauled and dumped 2yrds of soil into the interior while I'll raked it out and created pathways. The next morning my dad came to help cut down overhanging tree limbs, dig level trenches and put the fence together (thanks dad!).
My friends Sarah and Joe helped spread hay, build tipi's, plant seeds and the front yard pots, water and label everything, so awesome. I felt so lucky to have so much help and this baby couldn't have been possible without everyone pitching in, best bday present ever!!
Also, since I was a little late planting this year, some of the seeds will have the same birthday as me, kinda sweet :)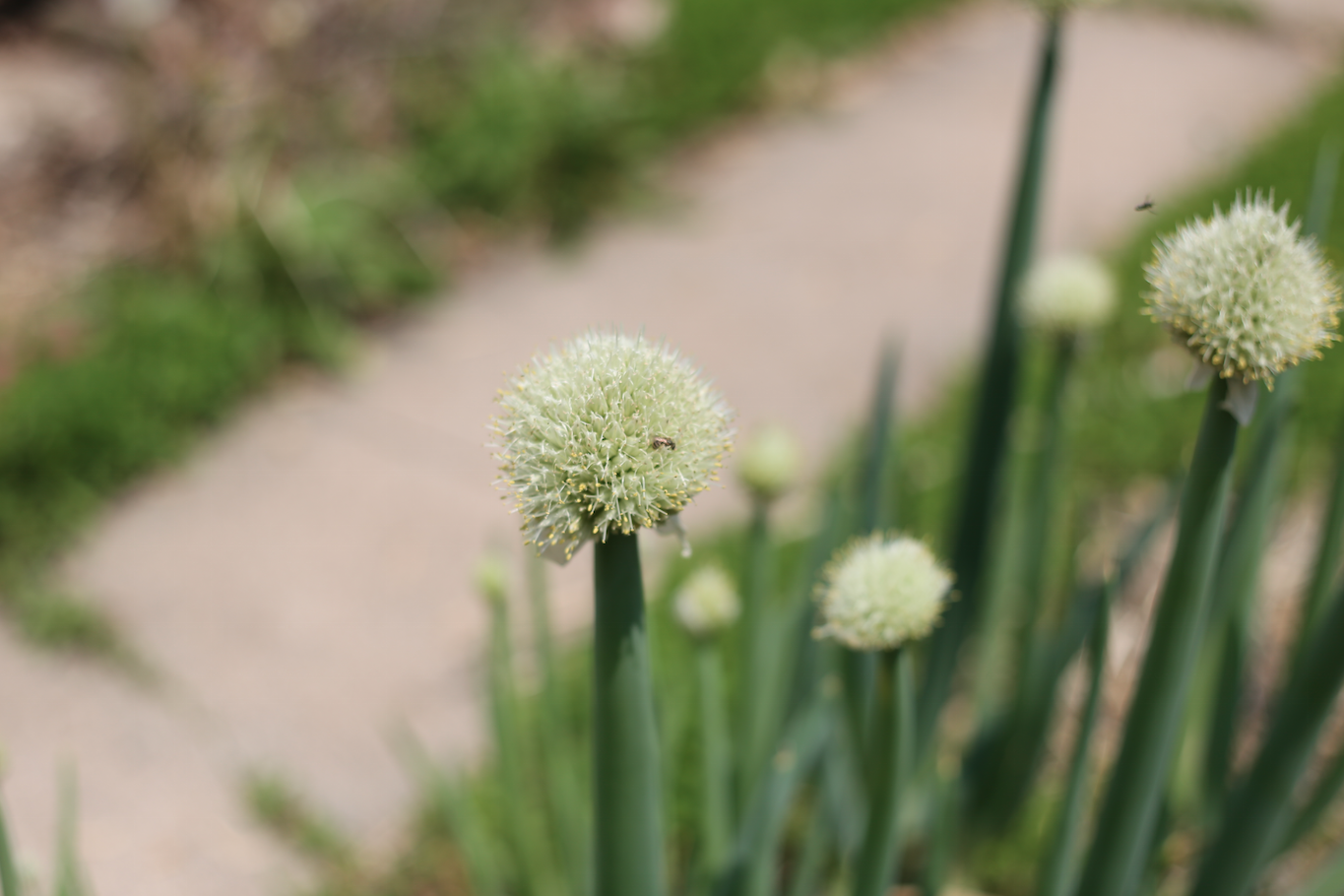 More updates to come throughout the season!

Send us some of your own garden pics & recaps, we'd love to see what you're all working on too!!
From our garden to yours
xoxo | cc